Q&A with our Chief Investment Officer Chris Kautzky
"In 2019, we finished with a strong overall net investment return of 10.2% and achieved positive returns across all asset classes."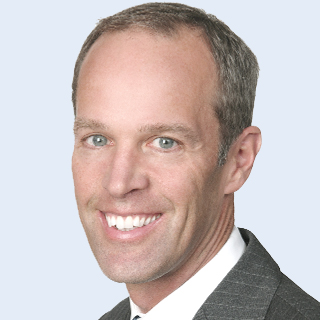 Chris Kautzky
Chief Investment Officer
Chris Kautzky, CFA, joined OPB as its Chief Investment Officer on May 1, 2019. Prior to joining us, Chris was at Aon as a Partner in the Investment Consulting practice and Managing Director of Aon Hewitt Investment Management. At Aon, he provided strategic asset allocation and investment management services to a range of clients, including many defined benefit pension plans. Earlier in his career, he held various roles at HSBC Bank Canada, including Senior Manager of Product Development at HSBC Global Asset Management. Chris is a Chartered Financial Analyst and holds an Honours Bachelor of Arts degree in Political Science from Western University.
How did OPB's investments perform in 2019?
Whenever reviewing investment performance, it is important to keep in mind that OPB is investing for the long term. This perspective ensures we respond appropriately and not to what might be transitory market conditions. In 2019, we finished with a strong overall investment return of 10.2% (after deducting all expenses). We achieved positive returns across all asset classes, with equities leading the way. While our overall returns were strong, the portfolio underperformed the benchmark of 12.1%. This was primarily due to underperformance in the Canadian and Global Equity portfolios as well as among our private assets, particularly Real Estate, which currently has a fairly high allocation to retail properties. Conversely, our Emerging Markets Equity and Infrastructure portfolios beat their respective benchmark returns.
Did OPB change its investment strategy last year?
As we have shared in recent annual reports, OPB has been adjusting the Plan's Strategic Asset Allocation (SAA) policy as part of a multi-year transition to a new SAA by mid-2020. In 2019, we shifted the SAA policy again, further reducing the Plan's target allocation to Public Equities and Bonds while increasing the allocations to Real Estate, Infrastructure and Private Equity. We continue to believe that going forward these areas will provide us with higher risk-adjusted returns than the public markets. This shift helps us further diversify our portfolio and can also help us reduce volatility in some cases.
IMCO made some subtle shifts in how the Plan assets were invested in 2019, reflecting a longer-term strategy to capitalize on its scale. One example of this was the initial step IMCO took towards diversifying the Public Equities portfolios to help us maximize our opportunities for returns in this area. As strong returns become harder to achieve in the public markets, it is more difficult for traditional investment managers to outperform their benchmarks. As a result, IMCO is looking to complement the traditional managers with lower-cost investment managers who utilize factor/index-based management and specialized investment managers who manage high-conviction strategies (i.e., they invest in a small group of stocks that are their "best ideas"). IMCO's scale allows it to make shifts like this, which we expect to help improve our returns over the longer term and also more cost-effectively than we could have on our own.
What is your long-term perspective on market conditions?
Heading into this year, we believed we would be in a sustained low-interest-rate and low-investment-return environment. In addition, we were concerned about increased political uncertainty and trade conflicts getting added to the list of risks facing the capital markets.
However, as of early April, the unfolding COVID-19 pandemic has had a substantial impact on all facets of economic activity, and we continue to see significant turmoil in the capital markets. This in turn causes much greater uncertainty about future market conditions. That said, we also expect that opportunities may arise over the coming months or years as a result of the market turmoil and we are well placed to take advantage of such opportunities. It's important to remember that defined benefit plans like the PSPP are designed for the long term. This means that the Plan's financial health is not dependent on how the markets perform in any given year. Challenging markets are part of investing; what's important is how the Plan performs over the long term. We have successfully navigated through challenging markets in the past, like the 2008 global recession, and the PSPP has a strong long-term rate of return.
We will continue to review our long-term asset allocation, reflecting up-to-date capital market assumptions, and may adjust our investment strategy accordingly.
How did you work with IMCO over 2019?
We worked very closely with IMCO throughout the past year on a wide range of projects. We dedicated significant effort to working on the investment governance framework that enabled the transfer of key investment policies and procedures from OPB to IMCO. This included an extensive review of IMCO's new policies throughout the year before they were approved. Establishing these policies was an important milestone in the evolution of IMCO and will allow us to provide effective oversight.
We also continued to develop our framework and approach for overseeing IMCO's management of our assets that will expand our interaction with its investment teams in 2020 and beyond. This will ensure OPB keeps abreast of IMCO's evolving strategies, which is especially important as IMCO begins creating asset pools.
IMCO is expected to begin asset pooling in 2020. What does that mean for OPB?
One of the primary objectives for creating IMCO was to benefit from economies of scale. Pooling member assets is a key element to achieving that objective. The specific impact of pooling assets will vary by asset class but some of the main benefits will be:
Operational efficiencies – reducing portfolio management activity as IMCO will be able to place trades in one account that applies to all clients rather than multiple trades across each client account.
Investment management – aligning investment management so that a single investment structure applies to every client will result in consolidated portfolios and allow for complementary strategies to be more easily incorporated.
Cost – consolidating strategies and incorporating lower-cost strategies such as factor and passive investing will result in lower investment management fees.
We will continue to work closely with IMCO to ensure the investment strategies of the new asset pools match our risk and investment return expectations and that the process of transferring OPB assets into the new funds is completed with as little disruption as possible.
What other changes are planned for this year?
Although we are still implementing changes to the Plan's SAA as a result of analysis we conducted in an asset/liability (A/L) study in 2016, we plan to undertake this analysis again in 2020. This makes sense given the significant shift in capital market conditions as well as the greater investment capacity available through IMCO. It's too early to tell if any changes to the SAA will be made due to this analysis, but at a minimum we will be able to ensure that our investment strategy is optimized in the context of current economic and capital market conditions.
Another area of focus for us will be our strategy for Responsible Investing, including how well-positioned our portfolio is for the potential effects of climate change. We know this is an extremely important issue for our members. Over the coming year, we intend to review our oversight of IMCO's responsible investing strategy to be able to more effectively provide input and articulate our expectations to IMCO. In addition, we expect to identify key activities that OPB can undertake to complement IMCO's activities and ensure that we continue to strengthen our responsible investing practices.