Q&A with Our Chief Pension Officer
"We helped thousands of members understand their pension options in the context of their broader financial circumstances so they could make the best decision for them."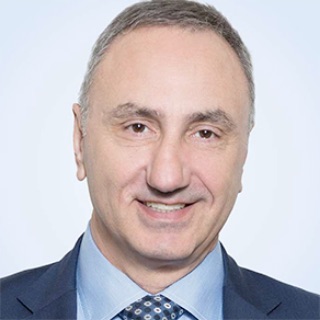 Peter Shena
Chief Pension Officer
How is pension consolidation affecting OPB and the PSPP? What progress did OPB make in 2019?
Consolidation has provided some key benefits to the PSPP and OPB. Bringing the TVO and Ontario Northland Pension plans into the PSPP has helped us maintain our membership numbers by offsetting higher than normal membership exits due to the privatization of the gaming function at OLG and an increase in exits through the government's Transition Exit Initiative program. The transfer of ONTC assets alone has also increased our Plan assets by almost $600 million. Together, this helps improve the sustainability of the PSPP. In 2019, we completed the TVO pension consolidation, bringing the TVO pension plan into the PSPP, and received consent from the Superintendent for Pensions to consolidate the Ontario Northland Pension Plan into the PSPP.
We were also appointed as the full third-party administrator for the Ontario Provincial Judges Pension Plan and implemented the processes and systems necessary to support this.
While these are positive changes that will benefit the Plan over the long term, they placed significant demand on both our services and our systems this year. We are very pleased that we were able to meet this demand for increased service without compromising the quality of service provided.
How did OPB help members make sound decisions about their pensions this year and get members more engaged in retirement planning?
Getting members to pay attention to their pension and to start planning early is a key objective of our Advisory Services offering. That's why we continue to build out our financial and retirement literacy programs.
Last year, we held more than 100 education sessions for our members, including sessions where we partnered with stakeholders to offer new financial and retirement planning workshops for members who are mid-career and pre-retirement. We also expanded our retirement planning workshops to members living outside the GTA; we held sessions in London, Sudbury and Peterborough.
We also helped thousands of members understand their pension options (like whether to purchase service in the Plan or retire early under the TEI initiative) in the context of their broader financial circumstances so they could make the best decision for them.
What progress was made on pension modernization in 2019?
Our pension modernization initiative will enhance the client experience for our members so they have access to the information, tools and advice they need to make sound pension decisions and plan for their retirement. Some of the benefits it will offer clients are:
a wider range of online services and retirement planning tools
more personalized service
anywhere, anytime access to self-service and personalized pension information
ability to engage with us through their preferred channel
In 2019, we focused on laying the foundation for our pension modernization program, including:
enhancing our cybersecurity
continuing our progress on moving to a cloud-based platform, which will enable us to respond to changing client needs faster and more cost effectively
implementing improvements to our new website to make it even easier for members to find the content they need
This year, we have begun work on the first big initiative under pension modernization – upgrading our member and employer portals. This will enable us to improve the online experience for our members and employers and continue advancing our digital strategy.
We have gained valuable guidance from our client survey as well as from the direct input from members and employers. We will be engaging our members and employers throughout the process to get feedback on their experience with our online services and to understand what improvements they would most like to see.
If you'd like to provide your feedback and participate in user sessions as we work on enhancing our online services, email us at feedback@opb.ca.
Given OPB's strong investment returns (10.2%, net of all expenses), why did the funded ratio of the PSPP not improve?
The primary reason that the funded status of the Plan did not improve at the end of 2019 is due to the increase in liabilities resulting from the new funding rules introduced in 2018. Here's how these new funding rules impact the PSPP.
The new rules require pension plans that are sponsored by a single employer, like the PSPP, to include additional conservatism in their liabilities when calculating their funded status. The formula used to calculate this additional conservatism is very sensitive to changes in Government of Canada 30-year long-bond yields. At December 31, 2019, the yield on the 30-year Government of Canada bonds declined significantly from December 31, 2018, which effectively increased the value of the obligations (liabilities) in the Plan.
Essentially, the additional conservatism, or margin, offset the benefit of the strong investment return, which is why the funded status has not improved despite a strong rate of return. For a more detailed explanation, please see the Letter from the CEO in our Annual Report.
We recognize the world has changed significantly since the end of 2019, and we have seen significant volatility in the markets. We want to reassure you that your pension continues to be secure. We remain confident that our long term investment strategy and the current funding going into the Plan will contribute to significantly restoring the Plan's funded status over time.  Our CIO, Chris Kautzky, provides more detail about the COVID-19 impact on the markets in his Q&A.